La Ruotellina è Claudio Zanettin
Largo Poste, 43 - 32043 Cortina d'Ampezzo - Tel. 0436 866333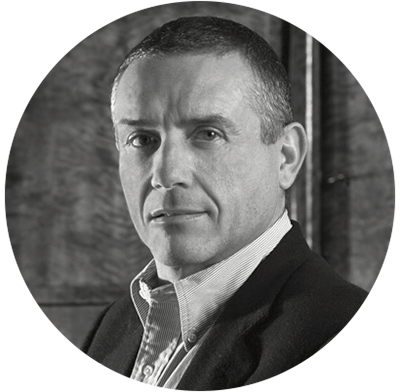 When I started
In 1975 Claudio Zanettin opens his Gallery "La Ruota" in Cortina d'Ampezzo, where he was born.
His peculiar and inimitable style in selecting art works is immediately evident, just as his intuition for the authentic and the unique and his fine taste for the exceptional, the whimsical, and the original. These can be found in each historical period and in each workmanship, in a gothic wood statue as well as in a baroque chair or in an art nouveau vase.
He follows his inclination, which leads him to choose not only ancient and finely executed art works but also pieces with a strong symbolical and metaphorical value. He gathers rich collections, the result of many years of research all over the world, as, for instance, the collection of nineteenth century valentines. They display an amazing baroque flora, made of exotic shells which mimic the shape of flowers and plants.
He is well known for his passion for collecting works of art dated back to the ancient Tyrol, a place where the hunting rituals inspired the style of interior decorating of villas and castles. This ornamental art could make surprising use of the hunted animals and of what the forest could offer to create an extraordinary link between the inside and the outside.
Zanettin is among the first Italian antiquarians to devote himself to the Decadent Culture: he prefers portraits which depict the exhausted elegance of lying down characters, caught in a sensual attitude. Portraits which obsessively describe objects such as pots, flowers, centre-pieces, sofas, cosole and bookshelves and thus create a perfect decorative synthesis between these objects and the characters in a style which would have been dear to Mario Praz. His refined taste in choosing ancient materials makes him one of the most sought-after interior designers. His research is an example of cultivated antique-trade, particularly in the branch of jewellery of which he is one of the great world-wide experts: he is one of the first antiquarians to devote himself to the XXth century with the exhibition of magnificent Art Nouveau and Art Deco pieces. His gallery becomes the reference point of any collector willing to buy jewels designed by the most important creators of the first half of the XXth century, such as the protagonists of the French and, most of all, American Forties and Fifties.
His achievements lead him to open new galleries in Milan and Porto Rotondo: he takes part in the most selected international antiquarian exhibitions in Milan and Venice. When he organizes specialized exhibitions, he provides cultivated background information. In 1987 he organizes "The Brooch and its Evolution from the XIX Century to the Fifties"; in 1989 "History of Armlets, Small Bracelets and Bracelets"; in 1991 "The Fantastic Zoo"; in 1993 "David Webb and The Americans". The exhibitions are accompanied by refined catalogues which give a fundamental contribution to the history of the jewel. His deep knowledge of the XIX century jewel could not avoid delving into the experimental world of contemporary art: he is the first antiquarian in Italy, and perhaps throughout the world, to organize many exhibitions focused specifically on contemporary goldsmith's art, understanding ahead of his time how this area is the only form of art in today's creative production able to compete with the big masterpieces of the past, because of its extraordinary material experiments and its inventive richness.
Negli anni '90 a Cortina e Porto Rotondo organizza alcune mostre per le sorelle Osanna e Turchese Rebecchini. He works together with Graziella Folchini Grassetto, of Studio GR. 20 in Padova, on the following exhibitions: in 1989 "Anthology of Contemporary Goldsmith's Art"; in 1993 "Jewels. Contemporary Art in Austria"; in 1999 "Sea Fragments. Jewels by Barbara Paganin"; in 2000 in Cortina "The Alternative to the Precious"; in 2000 in Porto Rotondo, "Contemporary Jewellery in Europe", an exhibition repeated in Cortina in Spring 2001 and followed, in the Summer of 2001 in Porto Rotondo, by the exhibition in honour of Robert Smith "The Empty House".
Again in the Summer of 2001 in Cortina, Claudio Zanettin inaugurates the exhibition of ancient jewels "Ivory Masterpieces". He renews his cooperation with Graziella Folchini Grassetto in February 2002 in Cortina with the exhibition "Francesco Pavan, Goldsmith's Wares 1998-2001". In July 2002 he inaugurates the exhibition "The Sea", jewels by Barbara Paganin and Ramon Puig Cuyas.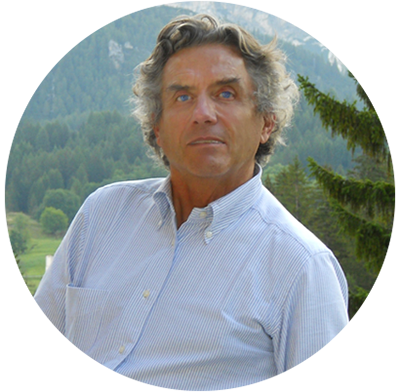 Now
It becomes clear how his interest for contemporary jewels grows gradually stronger: together with Graziella Folchini Grassetto he creates a committee involving renowned Italian personalities to promote contemporary jewellery, giving birth to a nation-wide project which provides an up-to-date panorama of the contemporary artistic goldsmith's world. Il primo agosto 2018 "La Ruotina" si trasferisce all'indirizzo Largo Poste 43, sempre a Cortina d'Ampezzo, cambiando nome in "La Ruotellina è Claudio Zanettin": la Ruota, la Ruotina ed ora la Ruotellina... ma Claudio Zanettin è sempre qui a guidarla.
I am "Coming Out" since ever
Seropositive since 1993