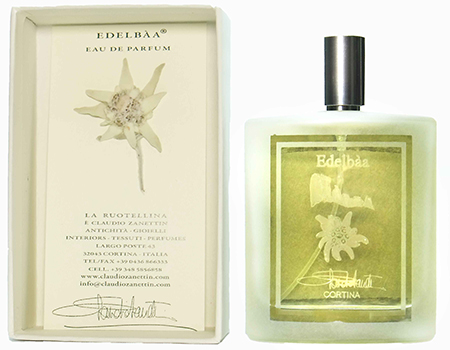 Together with the famous "nez" Lorenzo Villoresi Claudio Zanettin has created an eau de parfum, Edelbaa.
The bottles, elegantly enriched with an Edelweiss, are rigorously numbered,have limited production and can be found only in his shops in Cortina.
La delicata fragranza di Edelbàa prende il nome dal calco ampezzano del tedesco Edelweiss, ed è ricavata da più di cento essenze di muschi, licheni, legni, erbe e fiori colti fra i 1500 e i 2200 metri dolomitici.